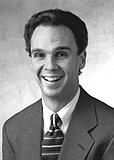 Jay Giles is an award-winning writer in a different genre—advertising. You've seen his work on national television and in magazines and newspapers. During his career as an agency writer and creative director, he has marketed products from automobiles to whisky, earning more than 500 honors for creative excellence. He and his wife divide their time between homes in Cincinnati and Sarasota.
Jay's debut novel, Blindsided, was published by Reagent Press in 2006 and is available in premium trade paperback, audio, and digitial e-book editions. Soon also available in a premium hardcover edition with a slipcover.
Jay's second novel, Time on the Wire, will be published by Reagent Press in 2008.
Blindsided - A Thriller by Jay Giles
Matt Seattle Never Saw The Trouble Coming.
Never Expected It From So Many Different Directions.
"Intense...The story grabs you from the opening sequence and never let's go..."
-- Robert Stanek, Bestselling Author
The secrets Joe Jesso took to his grave could get Matt Seattle killed.
For Matt, a Sarasota stockbroker, the elderly Jesso had been a client and close friend. But after Joe's unexpected death, Matt discovers the money his friend invested with him was embezzled from a drug cartel.
Now the cartel is threatening him to get the money. Joe's scheming wife of a week, fifty years his junior, and her shyster lawyer are demanding it, too. Matt, with the help of private investigator Tory Knight, must figure how to get the two groups at each other's throats instead of his.
Matt and Tory come up with an outrageous idea that just might work. But as the cartel ratchets up the pressure—arson, kidnapping, torture—will it be enough to keep Matt alive?
Masterfully plotted, Blindsided delivers twists, turns, and thrills, right to the very last page.
Available now from Reagent Press and RP Audio!
Author: Jay Giles
Print Edition:
ISBN: 1-57545-104-2
Fiction: Mystery/Thriller
Page Count: 352
$17.99 US Premium Trade Edition
$26.99 US Premium Hardcover with slipcover - coming soon!
Audio Edition:
Running Time: 9 hrs. 30 min
$49.95 US Unabridged Audio CD
Get the book now: Amazon - BN - BAMM
DON'T MISS THE BLINDSIDED DISCUSSION GUIDE: If you've read the book, get the discussion guide... Click Here!
Reader Reviews of Blindsided
"This is the best thriller I've read in a long time. The suspense and the triumph over evil make it an exciting read, but the little dog grabbed my heart. I read it twice and cried both times when I read about him. You will fall in love with Seattle and rejoice with him when his life finally begins to come together. This one should become a best-seller."
--Waida Michaels, Amazon Reviewer

"Blindsided is a timely, thoughtful and interesting story. I thoroughly enjoyed this book and had a hard time putting it down. I enjoyed the story and the characters a lot. I especially liked Matt Seattle. Within a few chapters, he seemed like an old friend. Quite a few twist and turns for Matt as he gets deeper and deeper into Joe's life. Great read."
--Hellen, Audible Reviewer

Time On The Wire
Miles Marin Never Saw The Trouble Coming
Now He's In So Deep There's Virtually No Way Out
"Tightly plotted and highly entertaining..."
-- Robert Stanek, Bestselling Author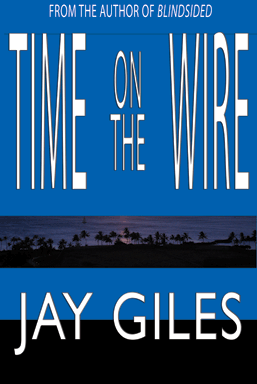 Miles Marin, adventure junkie and Mercedes-Benz sales representative, has an expensively dressed, striking blond woman offer to buy the most expensive car on the Mercedes lot—if—Miles will do one favor for her. Miles senses this woman is trouble but his boss wants the sale.
The favor turns out to be the opening gambit in the kidnapping of Jens Beck, a high-ranking Mercedes marketing executive. Since Miles is the only person who has seen the blond woman's face, FBI agents Casper and Chance want his help, as does Wernher Lohse, the former Bundeswehr special ops officer sent by Mercedes to secure Beck's release.
With the FBI and Lohse joining forces, you'd think the kidnap victim would be rescued quickly. But the kidnappers seem to know their every move and things begin to go horribly wrong. Even adventure junkie Miles wasn't expecting the ride to be this wild.
Cool Stuff for Everyone...
Get your t-shirts, hoodies, tank tops, posters, greeting cards, and more featuring artwork from Blindsided by Jay Giles.
Blindsided and Time on the Wire—Thrillers by Jay Giles
From The Publishers of The Pieces of the Puzzle
Reagent Press / RP Books
Visit www.tvpress.com for details!